Get to know: The Great Gorilla Run!
Every year in the great city of London an annual Gorilla Run takes place and this year is no different. On Sunday 23rd September an 8-kilometre run is taking place across the streets of London. Everyone taking part will be dressing up in all sorts of gorilla costumes and fill the streets of London. This year's National Gorilla Run will be its 16th year anniversary, and if you have the time you should definitely look into the work that they've done because it is truly astonishing. Whilst this organisation tries to help all gorillas worldwide, they are specifically targeting mountain gorillas this year; having less than 1000 left. With your help, this can change… it needs to!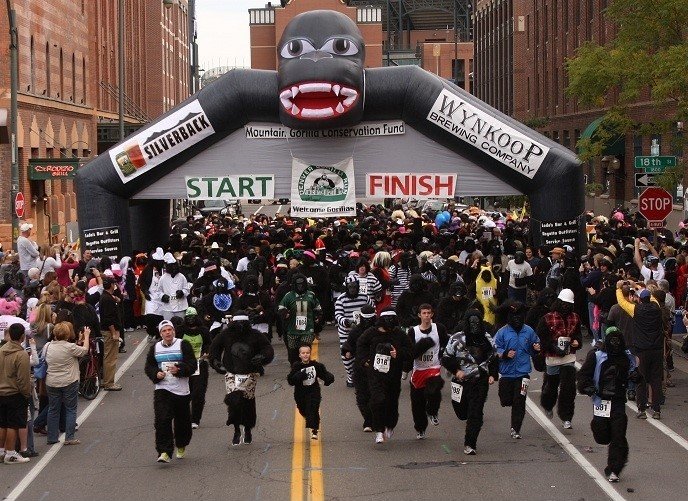 It doesn't matter if you're not the fittest of people or simply just don't want to run 8 kilometres, it is a long distance and by simply contributing to the cause you are doing your part. Even if you don't fancy dressing up you can still volunteer to the cause, the more help the better!
We know you can get your own gorilla costume when you sign up for this competition which looks great! However, do you want to stand out from the crowd and be different? We thought so! With our Gorilla Pick-Me up Costume, you will definitely do so, wearing a funky pair of gorilla trousers with legs hanging over its shoulders looking as if it is carrying you! Let one of the beautiful creatures carry you through this run whilst standing out from the crowd. If you're really brave you can go all out and buy the sheriff's costume to complete the look as one of these apes carry the law through this event! With this costume, we are certain you'll smash your donations target and do a great service to both this charity and the gorillas across the world.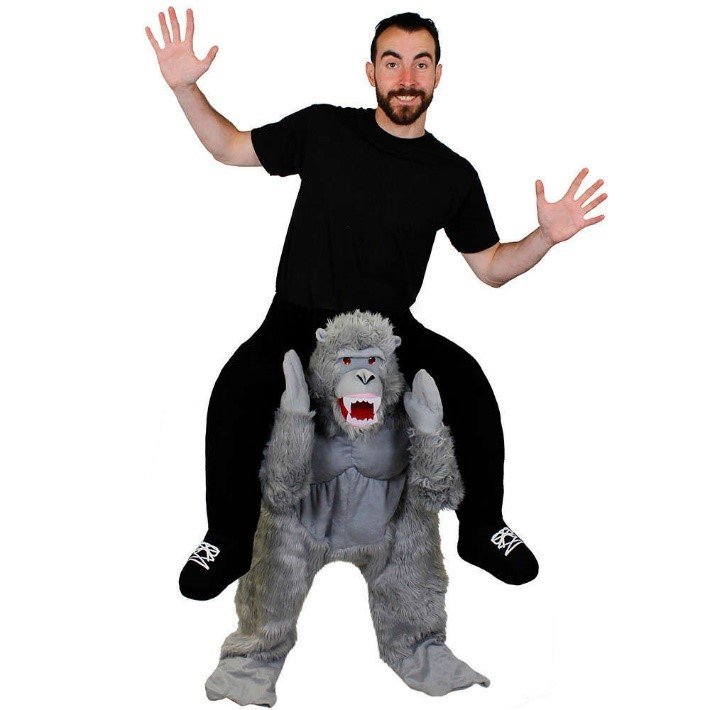 Click here! And grab yourself one of these costumes right now as the run is almost upon us and best to be prepared and for only £39.99. You'll be doing more than you know for this cause.
For more information on this event check out their website - http://www.greatgorillarun.org/ and sign up as we can't let a whole species become extinct. It's up to us to do what we can to help this magnificent creature repopulate. This the perfect place to start giving one day of your time and a slight sign up fee to make such a big difference to the planet! To those of you that do any form of volunteering towards this cause, we here at I LOVE FANCY DRESS salute you! We want to do our part to help this cause so that's why we are offering 15% off our Gorilla Pick-Me-Up Costumes with the code 'Gorilla15' for a limited time only.