Get to Know: Top 10 Men's Halloween Costumes!
It's almost time for Halloween! The best month of the year for everyone who loves to dress up with their friends, have a laugh amongst themselves, and scare them silly too! You've got plenty of time before that to decide what you're going to wear for the night of seasonal fun and spooks, but we know how difficult it can be to decide on what to wear or be for the nights and parties…
So here at I Love Fancy Dress, we've decided to put those worries and restless thoughts to bed and give you a fun and exciting list that'll spark up your creative minds once again! In no particular order, are Top 10 Adults Men's Costumes for Halloween!
Number #10 – Zombie Pop King Jacko Costume
Everyone's seen the music video for one of the greatest songs of the 80's, how it left us stunned, scared and wanting to dance and tap to the beat of the tune! Anyone could tell who you are a mile away in this infamous Costume Jackson wore for the performance, so how about moonwalking into the party with this instant hit and classic dress-up, be the leader of the Zombie pop horde and make everyone break it down with you!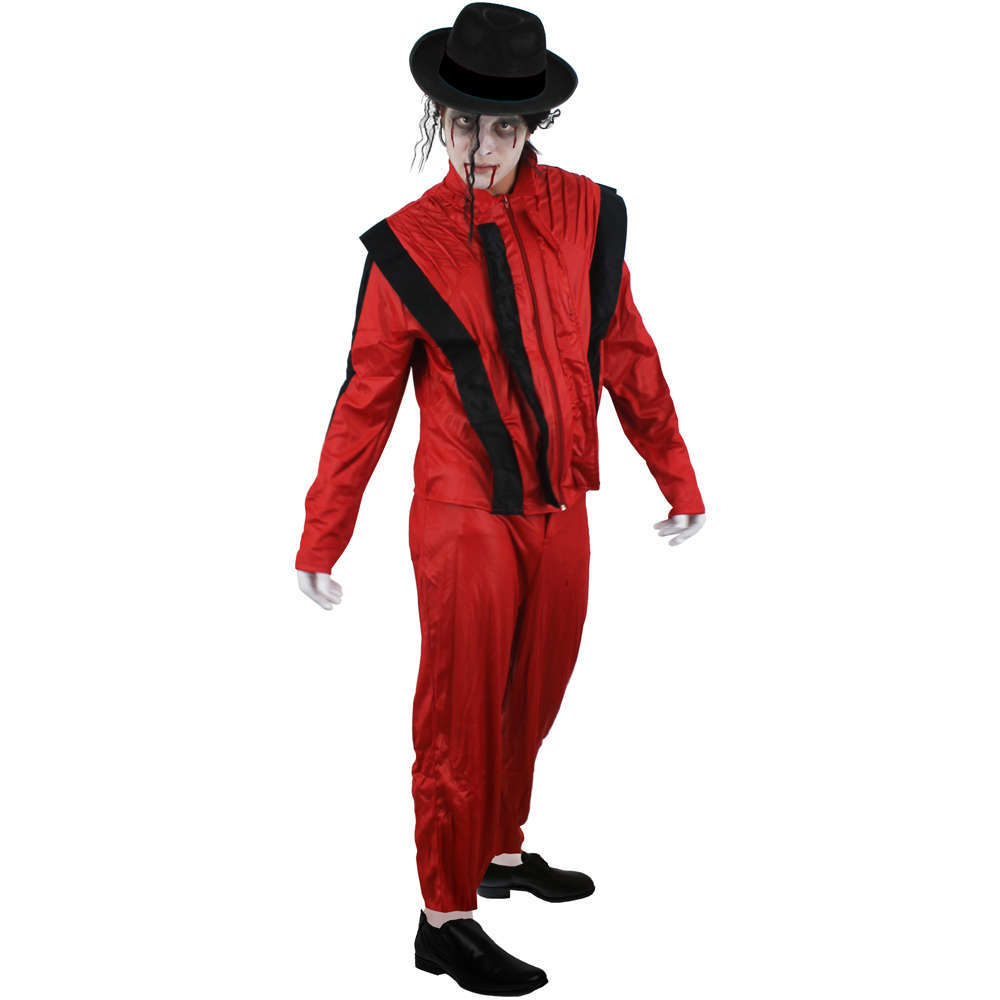 Number #9 – Halloween Mad Man Costume
Nothing says Halloween like a man jumping into your house upon uttering a name 3 times. Why not dress up as the hilarious psychopath that jumps out at the people who dare speak your name aloud! Become this fun wacky and deranged madman for any of your Halloween parties and steal the life of the show and make it your own! Anything is possible in this amazing costume, which includes the everything you see before you in the image, with the black, white and grey makeup to really fit the part!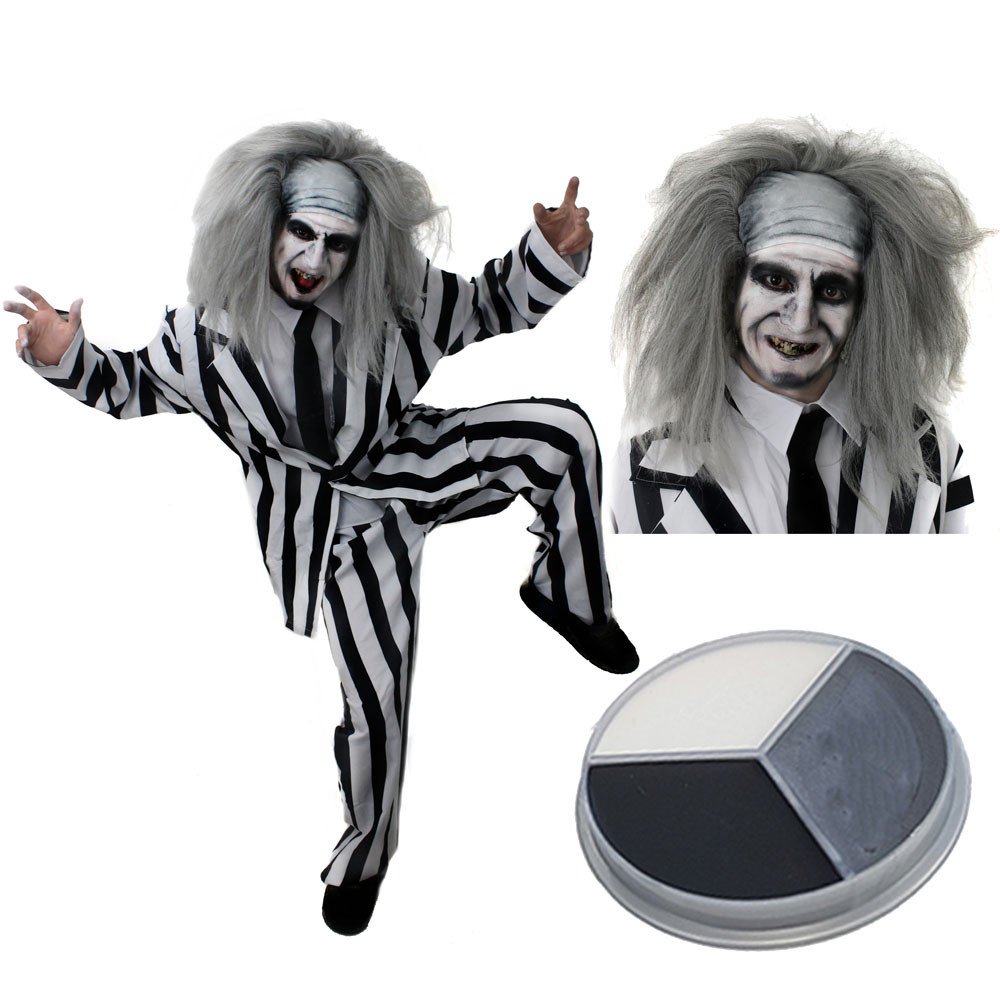 Number #8 – Men's Corpses Groom Costume
'Send not to know for whom the bell tolls, it tolls for thee'… The wedding bells of course! In this brilliant ghoulie corpses groom costume, the bell has already taken its toll on you, and now it beckons a second time, summoning you back from the dead to find you beautiful and loving spouse! Take this to any Halloween party and you'll be sure to be the main event, looking dapper and ghoulish, your bride to be is sure to be awaiting you there! You can use the black, white and grey face paint to complete the corpse look, even more, making you fit in perfectly!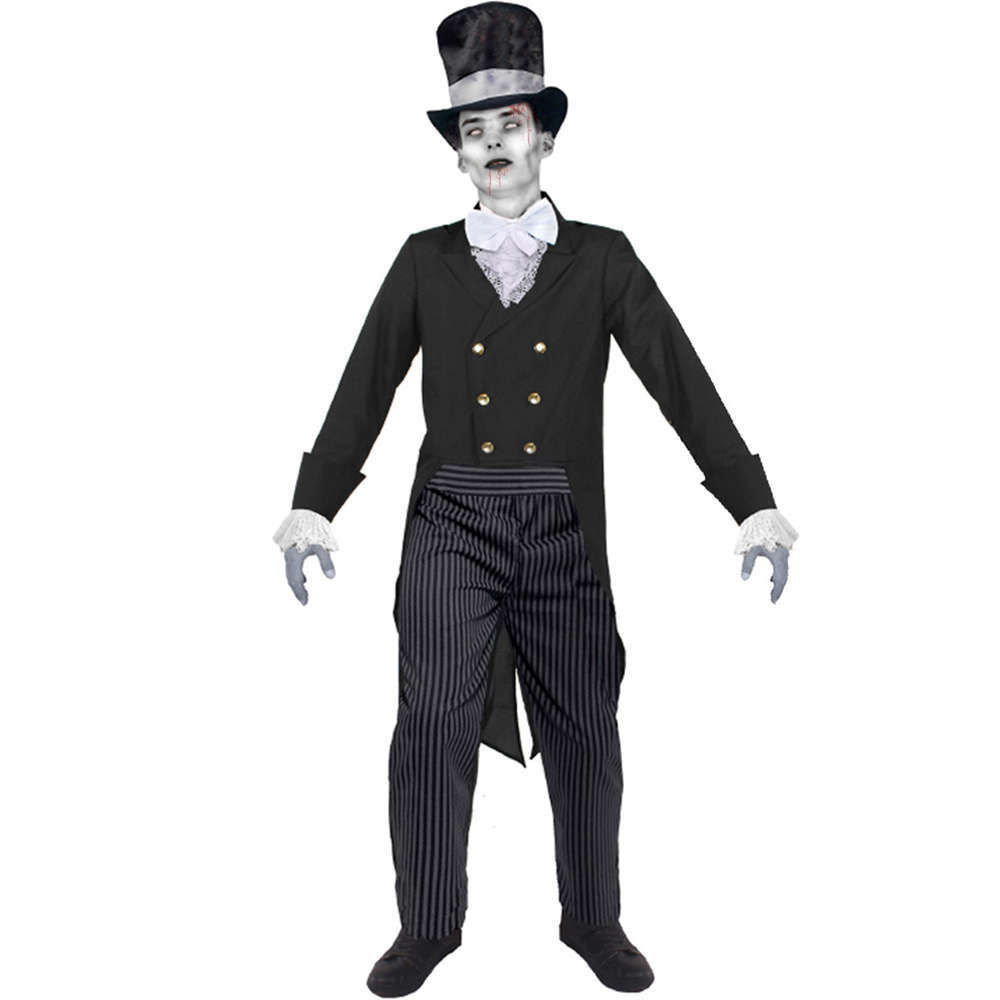 Number #7 – James Bones Costume
Sticking with the theme of the day of the dead is this iconic first act costume from the latest James Bond blockbuster hit! This sees James in the Mexico City Zócalo in his famous skeleton costume with his mistress, and now you can too in this themed but amusing James Bones costume! You'll be anything but a 'Spectre' in this fancy dress costume, you'll be smack bang in the middle of everyone's attention! Exactly where a man as noble and prideful like Mr Bond himself is deserving to be! If you want to stick out, even more, you can switch it up with the 'Glow in the Dark' Spectre skull mask. No matter what the lighting is you'll be seen and noticed by everyone in the room!
Number #6 – Zombie Pick Me Up Costume with Sheriff Set
There's being a sheriff which is already seriously cool to wear, but what about a Sheriff with an axe being carried by a zombie?! Now that's fun! You'll be sure to spark up a typhoon of emotions with this costume amongst your friends on a night out with them and at any party, you go to! Barrels of laughs and fun memories come guaranteed with this costume! So why not check it out if you're someone who likes to be taken half seriously and half funny for the night! This costume comes with a tube of fake blood too just to add to the effect of the costume even more!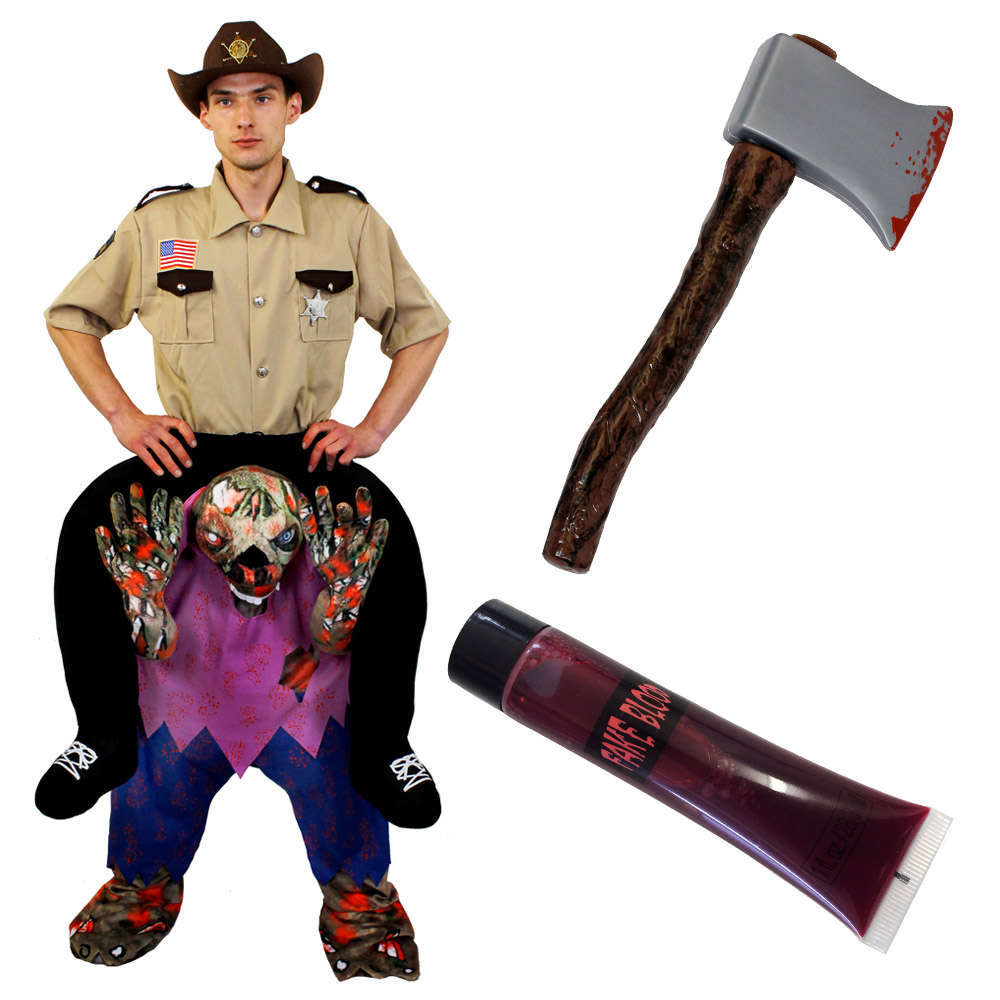 Number #5 – Hairy Cousin Gothic Family Costume
Halloweens a time of creativity and innovation, a way to express yourself as a person or 'thing' you love through crafting and constructing, and that's exactly what this costume provides you with the opportunity for! Some people would love to build a costume but never know where to start, well now with this fun design, you can craft and create your own hairy cousin costume! Just follow the Instructions set out for you in the image below and on the store page to bring this brilliant creation to life for Halloween! A mess of laughs and hairy situations are surely promised to come as part of the package!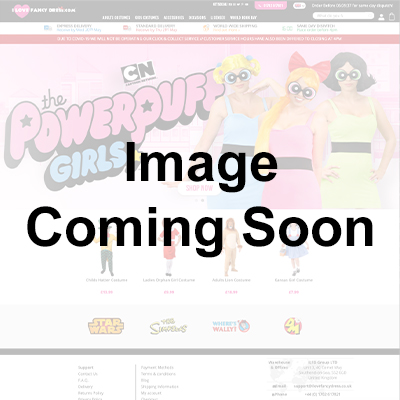 Number #4 – Zombie Skinsuit Costume
Now, time for some seriously scary costume, the Zombie Skinsuit! This grizzly, Gruesome and Gory skin-tight costume is sure to spook and frighten everyone who has the misfortune of running into you on a dark and cloudy Halloween night! The night belongs to the dead when you wear this costume and can be worn with multiple friends to make it look like a big zombie horde, even better for Zombie walks at night! Take back the night today with this sick and eerily realistic skin-tight suit!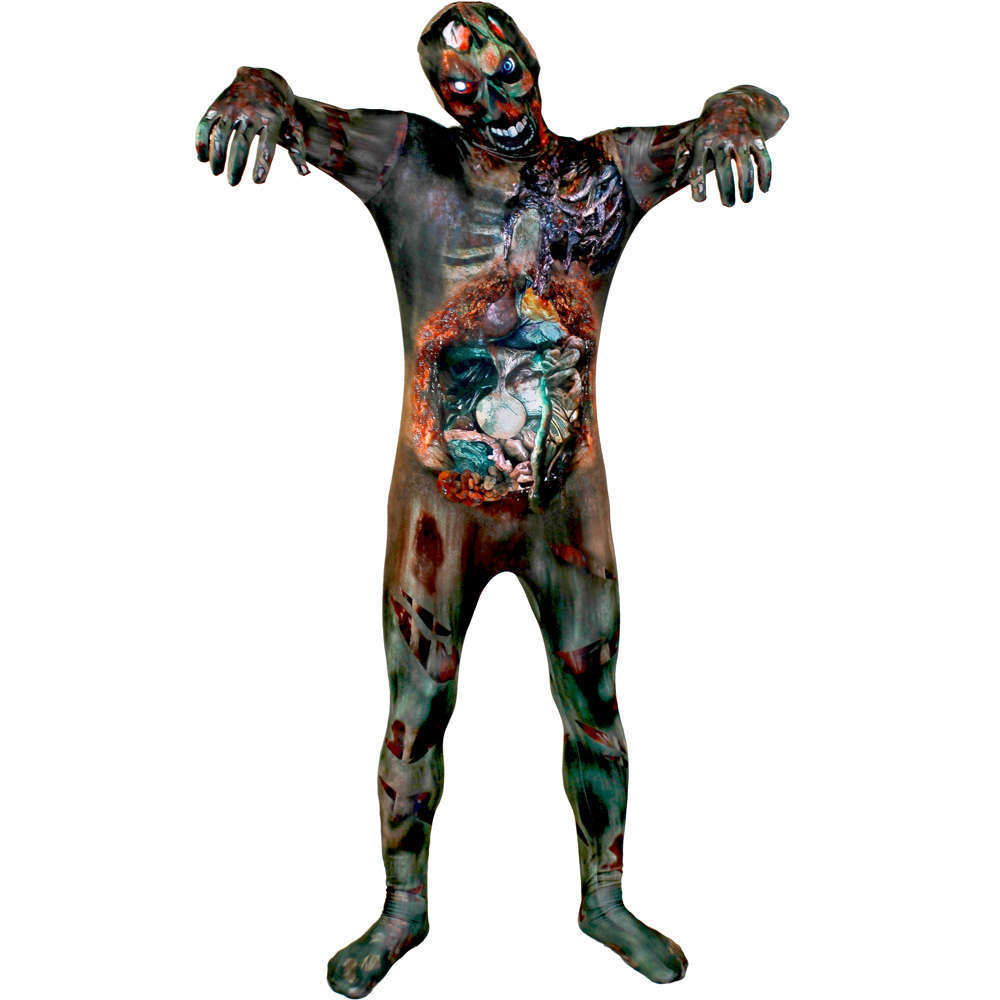 Number #3 – Gothic Husband Costume
Everyone's favourite ghoulishly loving dad Gomez Addams is free for you to don and become with this Gothic Husband Costume! Have some class and take some pride in your appearance in the fitting theme of Halloween, walk amongst the dead with your honour still intact! This is the perfect outfit for anyone looking for something easy to wear that doesn't cover the face and can be recognised by nearly everyone who runs into you!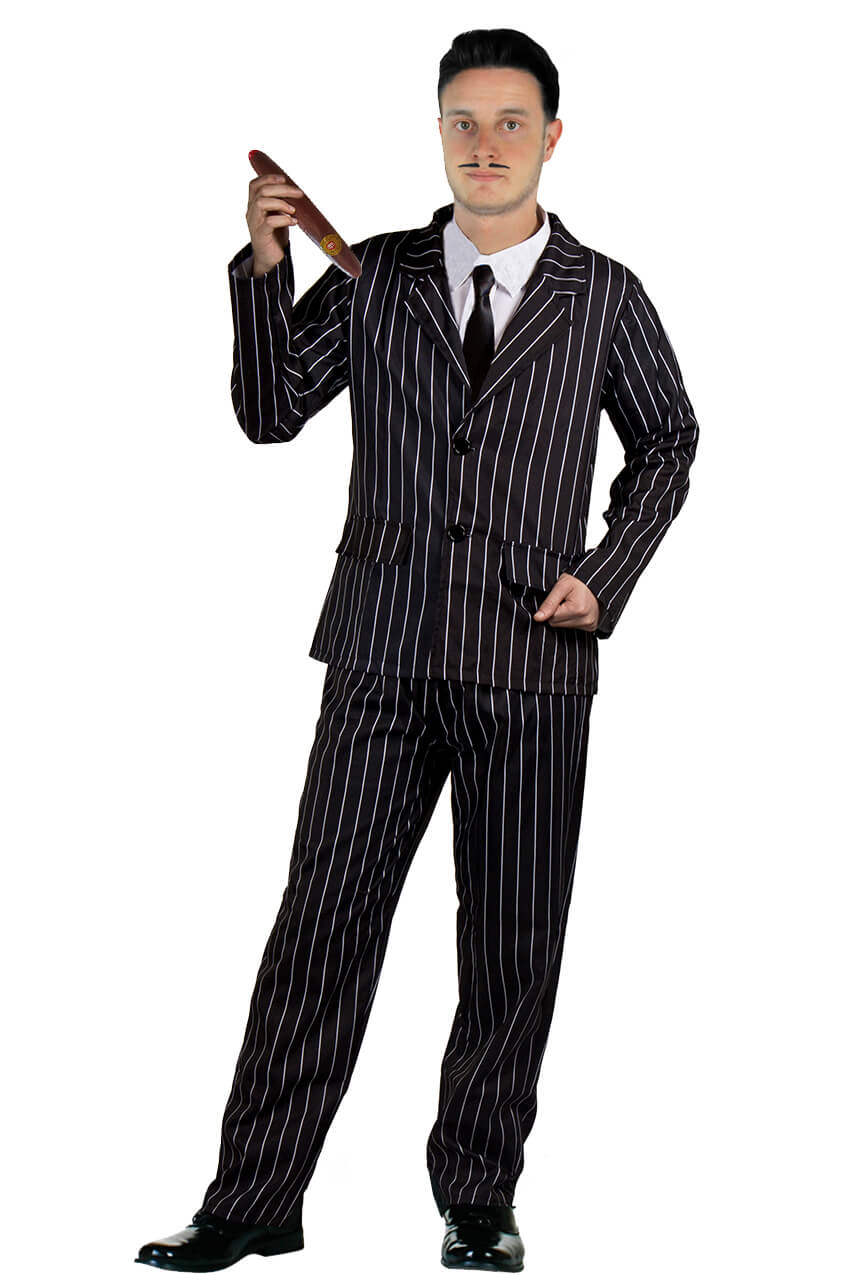 Number #2 – Adults Billy the Puppet Costume
We all love to play games with our friends, but there's always that one person that takes it a little too extreme… and that person can be you! With this Billy the Puppet Costume, play games with everyone and scare them half to death for a good laugh with your friends at a party or a night out, this deluxe costume can be used for anything you want, you could even make some short films based on the iconic horror film series itself! Send us your pictures in these costumes if you'd love to be featured in our next post on Instagram or Twitter!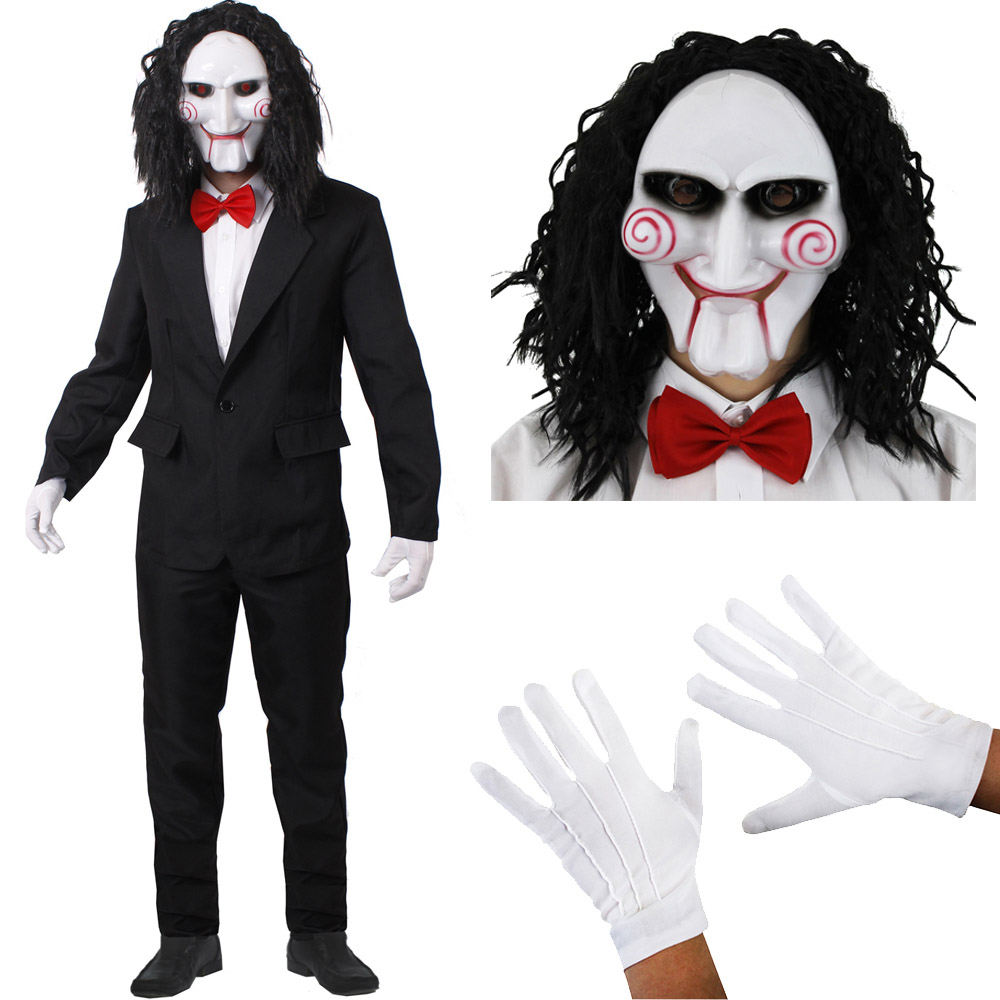 Number #1 – Men's Day of the Dead Costume
Now's your chance to really make an impression on the party with this incredibly dapper Day of the Dead costume! The underworlds control is under your disposal with this incredibly powerful looking day of the dead costume, looking very fashionable, dignified and spooky all at once is surely the way to win everyone over on the night of the living dead! Give your friends a fright or have a laugh with them in this Day of the Dead Costume!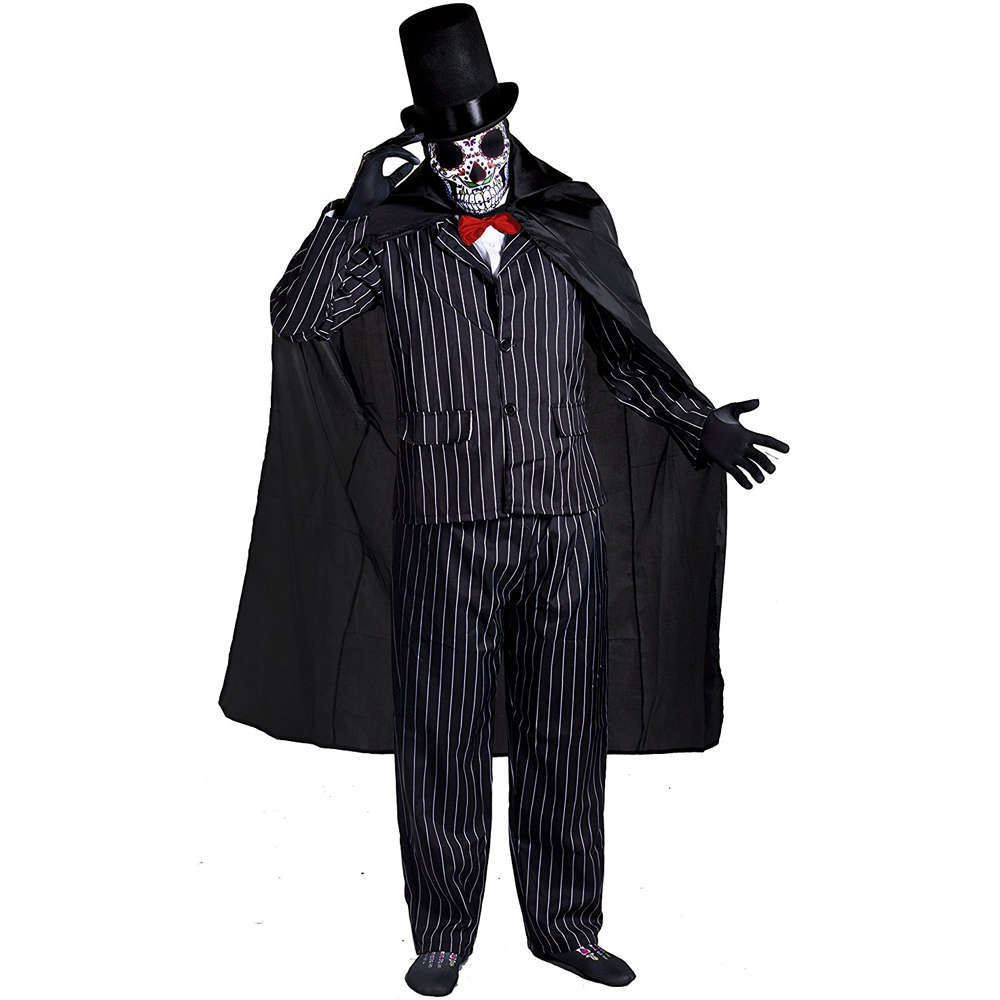 Well, we hope we've given you an even better idea of what your Halloween could look like, getting those spooky and creative cogs in your head spinning! Click Here to check out our website with their individual links under each of the costumes for immediate access if that's what you fancy! Or if you'd like to browse even more Halloween costumes and products we have Click Here and take a look through!
If you're a lady or a man looking to inspire or buy a fabulous costume for your misses, then join us in – Top 10 Adults Women's Halloween Costumes!
If you're satisfied and are still looking for something more with your loved ones, then why not have a read of – Top 10 Couples Halloween Costumes!
Find us through our social media too via –